Watch Dogs 2 Collector's Edition Strategy Guide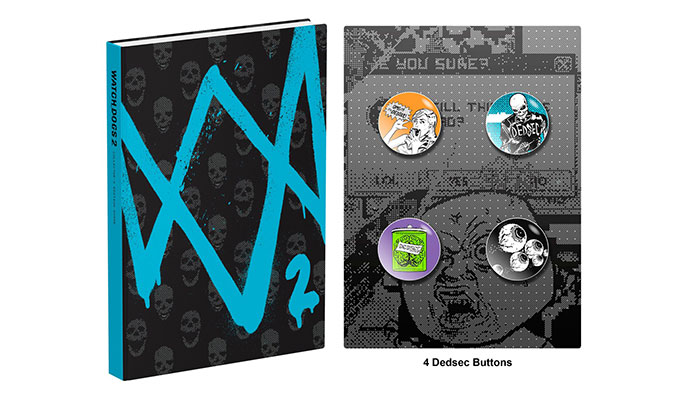 Proof of DedSec Membership: Display your DedSec hacker unity and pride with these four uniquely designed buttons – buttons worn by Marcus Holloway himself.
Mission Completion Guide: Uncover every single detail for all main missions and side missions.
Area and World Maps: Research all of the locations within the game's massive open world and learn every mission area inside and out.
Hacking Training: Learn tricks to distract guards, hijack cars, and break into security systems.
Intel and Tools: Use drones, robots, and hacking tools to bring corrupt individuals to their knees.
Find All Collectibles: Use our maps and atlas to find every collectible in the game for 100% completion.
Free Mobile-Friendly eGuide: Includes a code to access the eGuide, a web-access version of the complete guide optimized for a second-screen experience.
Similar products
Best deals at EB Games